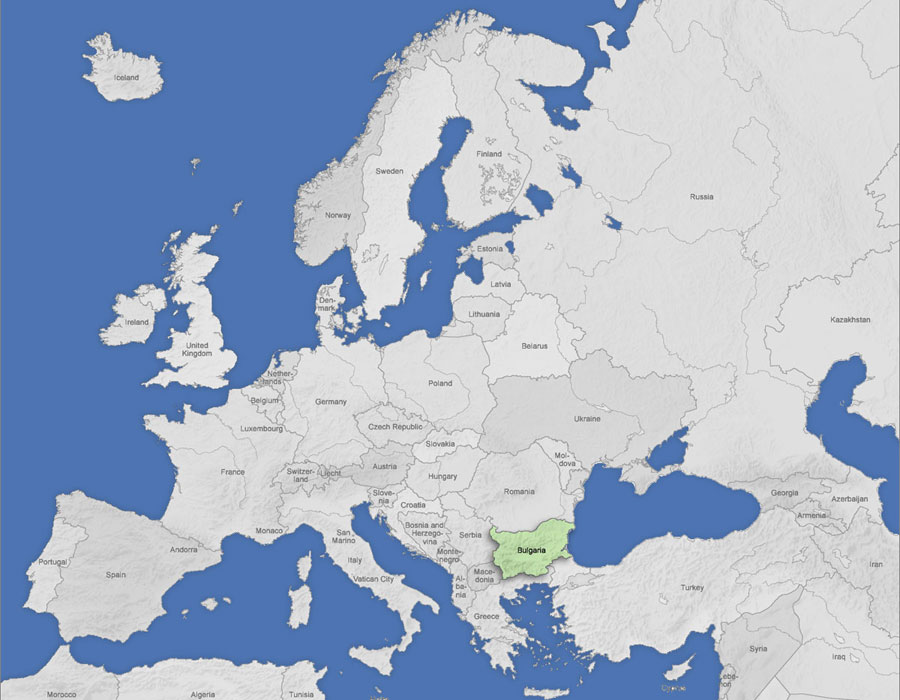 Bulgaria is the country with the lowest taxes in the EU!!!In Bulgaria you can start a company for only 1-2 days with a capital of 1 euro.Bulgaria is a very suitable destination for the following businesses:
- Every kind of business in the services sector;
- IT companies;
- Companies that conduct brokerage services and receive a commission;
- Companies that want to start manufacturing activities;
- Companies engaged in international trade;
Bulgaria is situated in South-East Europe.
The capital of the country is the city of Sofia. Bulgaria borders Turkey to the South-East. It borders Romania to the North and Greece to the South, both of which are members of the EU. To the West, Bulgaria borders Serbia and Macedonia.
The river Danube, which is a major transportation rout in Europe, runs through the country and is used for transporting lots of goods and materials to and from the EU. Bulgaria is also actively participating in the international sea trade with i
ts two international ports Varna and Bourgas on the Black Sea. Bulgaria has three international airports which make daily flights to London, Paris, Frankfurt, Vienna, Moscow, and others
.
Many foreign companies and investors prefer to
set up a business in Bulgaria, because Bulgaria is a member of the European Union (EU), NATO and the World Trade Organization (WTO)
. Bulgaria has one of the
most liberal tax regimes in Europe (see "Taxation in Bulgaria")
.

Currency - BGNFixed exchange rate € 1 = BGN 1.95583Free movement of goods
- All goods manufactured in Bulgaria are with origin in the EU and are exported to other member states without duty. If foreign producers establish their production in Bulgaria, all the goods produced will be with origin in the EU. In this way they can freely be traded in the EU countries avoiding any import restrictions on goods with origin outside the EU.
Easy company start-up
- The required capital for the registration of a limited liability company in Bulgaria is 1 euro. There is a unified register of companies "The Registry Agency" and the registration takes 1-2 days.
For over 20 years we (
representative video
) have helped many companies start, build and maintain successful businesses in Bulgaria.
Contact us and you will receive a FREE 30-minute consultation.
For companies that wish to start business in Bulgaria, along with our primary accounting services, we can also offer many additional business services in partnership with our partners:
• legal services
• real estate agents
• staff selection
• notary services
• computers,software, IT services, etc.
---